NEET 2022 Exam Coaching and Guidance
Our Student Success Ratio is 96%. Enroll Now
Know All About NEET 2022 and NEET Exam Preparation
NEET 2022 is a very important test conducted on all India basis. Students interested in developing career in the growing field of medicine makes the NEET exam preparation throughout the year. Every single student desires to get the maximum score in NEET 2022. National Eligibility Cum Entrance Test which is popularly known as NEET is the only exam taken to offer admission into MBBS, BDS, and AYUSH courses offered by government medical colleges in the country. The official notification related to NEET 2022 is anticipated to be announced in December 2021.
This article talks about all important NEET 2022 latest news including NEET 2022 Exam Date, NEET 2022 application date, NEET 2022 Admit Card, NEET 2022 syllabus, etc.
| | |
| --- | --- |
| Particulars | Details |
| NEET Full Form | National Eligibility Cum Entrance Test |
| Exam Conducting Authority | National Testing Agency NTA |
| Candidates Registering for NEET | Approximately 16 Lakh aspirants |
| NEET Cut off percentile | UR – 50, SC/ST/OBC – 40, UR PWD – 45 |
| Admission through NEET | MBBS course, BDS, AYUSH courses, and more |
| | |
| --- | --- |
| Important facts | Details |
| Online registration starts | 6th April 2022 |
| Last Date of Registration | 20th May 2022 (09:00pm) |
| Last date of payment | 20th May 2022 (11:50pm) |
| Admit Card Release date | July 2022 |
| Exam Date of NEET 2022 | 17th July 2022 |
| Exam Duration | 200min (3hours 20minute) |
| Time of Exam | 2pm to 5:20pm |
| Availability of Answer key | August 2022 |
| NEET result | August 2022 |
| NEET counselling | Sep 2022 |
| Exam conducting authority | National Testing Agency |
We provide most distinguished coaching platform for uninterrupted learning and intelligent testing approach.
There is a predefined eligibility that every candidate appearing for NEET needs to fulfill. Only the candidates fulfilling the NEET eligibility criterion are encouraged to apply for the examination.
Candidates planning to give NEET 2022 must go through the minimum eligibility criteria mentioned below:
The downloading processes of NEET admit card is simple and hassle-free. Candidates need to explore online and visit the official website www.ntaneet.nic.in to download NEET 2022 admit card. He or she need to entering his/her application number and password in the required field on the website. Students are advised to keep the admit card ready on time to avoid last minute rush. Since the admit card is an important piece of document, so candidates are supposed to carry the same on the exam day without fail.
While going to the exam center, candidates must carry a print copy of the admit card and:
NEET admit card 2022 will be provided to those candidates only who have successfully completed the online application process.
Process to Download the NEET Admit Card 2022
The admit card of NEET 2022 will be made available at the online website only.
Step by step method to download the same from the official website is mentioned below:
About the Details mentioned on NEET 2022 admit card
Below mentioned is the information on NEET 2022 admit card:
What our students say about the courses
"I have always wanted big in my life. Getting in world class institution was something on top of my "Things to-do" list. Meta Education & Services Pvt. Ltd. made it very convenient and shaped a new exciting phase in my life towards high success."
Abhishek Singh
"Overall experience with META CAREER & EDUCATION SERVICES was good. I was guided and helped by the counselors which made it very easy for me to go through all the process. Thanks to META CONSULTANCY."
Aishwarya

"META CARRER & EDUCATION SERVICES helped me a lot in getting what I dreamt off. The counselor was very informative and helpful. I would thank Meta education to make me take the correct decision for my bright career."
Jyoti
"I was fortunate enough to walk straight up to META CARRER AND EDUCATION SERVICES and get everything done under one roof. In a few minutes I was convinced that I am in good hands. Thanks Sir."
Shivaani Rajpoot
NEET 2022 Application Form
Candidates planning to apply for the NEET 2022 can refer to the official website to start online registration.
The application form is made available a few months before the commencement of the examination.
NEET 2022 application form is anticipated to be released in December 2021.
Candidates are not allowed to fill multiple forms, it will not be accepted.
Candidates applying for the NEET 2022 must pay the application fees worth INR 1400 post completion the application form.
Students are allowed to pay the required application fee online or offline. The online payment can be made using multiple options including net banking, Debit card, credit card, and more. The offline payment option is available using SBI E-challan facility by visiting any of your nearest SBI branch.
| | |
| --- | --- |
| Application Fee | Category |
| Rs. 900/- | ST/ SC/ PWD/ Transgender category |
| Rs. 1500/- | OBC/ NCL |
| Rs. 1600/- | General |
| Rs. 8500/- | Outside India |
A total of 200 questions in the NEET Exam will be asked
NEET exam can be given by the candidates in any of the languages including English/ Hindi/ Urdu, Telugu, Bengali, Kannada, Gujarati, Tamil, Marathi, Assamese, and Oriya.
The mode of NEET 2022 will be offline.
Each question in NEET is of four marks and time limit given to complete the exam is 200min (3hours 20minute).
Subjects that candidates need to prepare include Chemistry, Physics, Botany, and Zoology.
For every wrong answer, candidates will lose 1 mark per answer.
| | | | |
| --- | --- | --- | --- |
| SUBJECTS | SECTION | NUMBER OF QUESTION | MARKS |
| Physics | SEC A/ SEC B | 35/15 | 140/40 |
| Chemistry | SEC A/ SEC B | 35/15 | 140/40 |
| Botany | SEC A/ SEC B | 35/15 | 140/40 |
| Zoology | SEC A/ SEC B | 35/15 | 140/40 |
Candidates preparing for the NEET 2022 exam must refer to the Subject-wise syllabus mentioned below:
NEET 2022 syllabus for Physics
Class
Important topics
Physics topics class XI

Physical-world and measurement
Kinematics
Motion Laws
Work, Energy, and Power
System Motion of Particles and Rigid Body
Gravitation
Properties of Bulk Matter
Thermodynamics
Behavior of Perfect Gas and Kinetic Theory
Oscillations and Waves

Physics topics class XII

Electrostatics
Current Electricity
Magnetic Effects of Current and Magnetism
Electromagnetic Induction and Alternating Currents
Electromagnetic Waves
Optics
Dual Nature of Matter and Radiation
Atoms and Nuclei
Electronic Devices
NEET 2022 Syllabus for Chemistry
Class
Important topics
Chemistry topics class XI

Some Basic Concepts of Chemistry
Structure of Atom
Classification of Elements and Periodicity in Properties
Hydrogen
S-Block Element
P-Block Elements
Organic Chemistry
Hydrocarbons

Chemistry topics class XII

Solid State
D and F Block Elements
General Principles and Processes of Isolation of Elements
Coordination Compounds
Haloalkanes and Haloarenes
Alcohols, Phenols, and Ethers
Aldehydes, Ketones and Carboxylic Acids
Organic Compounds Containing Nitrogen
Biomolecules
NEET 2022 Syllabus for Biology
Class
Important topics
Biology topics class XI

Diversity in Living World
Structural Organisation in Animals and Plants
Cell Structure and Function
Plant Physiology

Biology topics class XII

Reproduction
Genetics and Evolution
Biology and Human Welfare
Biotechnology and Its Applications
Ecology and environment
NEET 2022 PREPARATION TIPS
The NEET preparation tips are of limitless importance. Every student or candidate appearing for it should follow the tips to score well in the NEET examination.
Getting a good score in NEET 2022 is not an easy task as it is one of the most competitive exam and given by lakhs of candidates each year. One of the most important things to note is to stay confident, develop positive approach, and devote your time towards the serious NEET preparation. To help candidates prepare for the NEET Exam 2022 we have mentioned some of the important exam related strategies that help get a good score in the exam.
Candidates are advised to reach the exam center at least 30 minutes before the exam starts.
Candidates are not permitted to carry any electronic inside the examination center. Electronic gadgets like smartphone, calculator, etc. are not allowed
Make sure you read all the instructions mentioned on NEET 2022 admit card.
No candidate will be allowed to enter the entrance exam without a valid admit card.
Candidates found using unfair means of practice will be debarred from giving the exam.
NEET 2022 result will be announced NTA on the official website for NEET. The results are expected to be declared in August 2022 and the same will be published on the official website. Candidates can use their credentials IDs to login and download results.
Post the declaration of the results, NEET 2022 Cut will be announced and dates for NEET counselling will also be declared.
Post the commencement of NEET 2022, the NEET 2021 official answer key will be made available within a week's time. The answer key for NEET 2022 will be published on the official website for NEET by the NTA. Along with the answer key, the OMR responses will be made available on the official website
Thus, in the above content, you will get to learn about NEET 2022 Exam Dates, Pattern, Eligibility Criteria, NEET 2022 Syllabus, and NEET preparation tips and more that will help you score well in NEET and fulfill your dream of seeking admission in your desired medical college.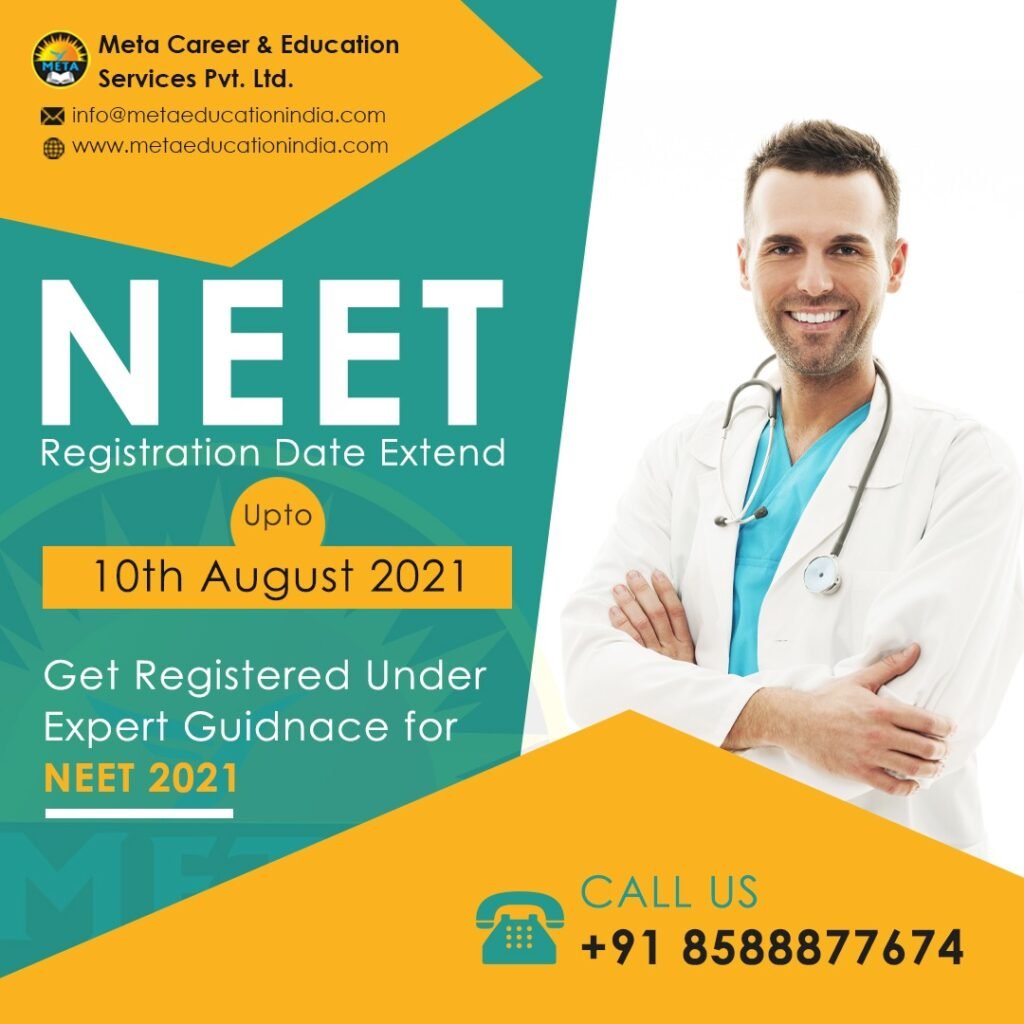 Potenti tincidunt arcu euismod amet ac curabitur iaculis in ut aliquet facilisis pharetra, pharetra dolor scelerisque.
Ipsum amet, ultrices suscipit eu eget tortor a, tincidunt urna, mattis aliquam duis eget luctus id.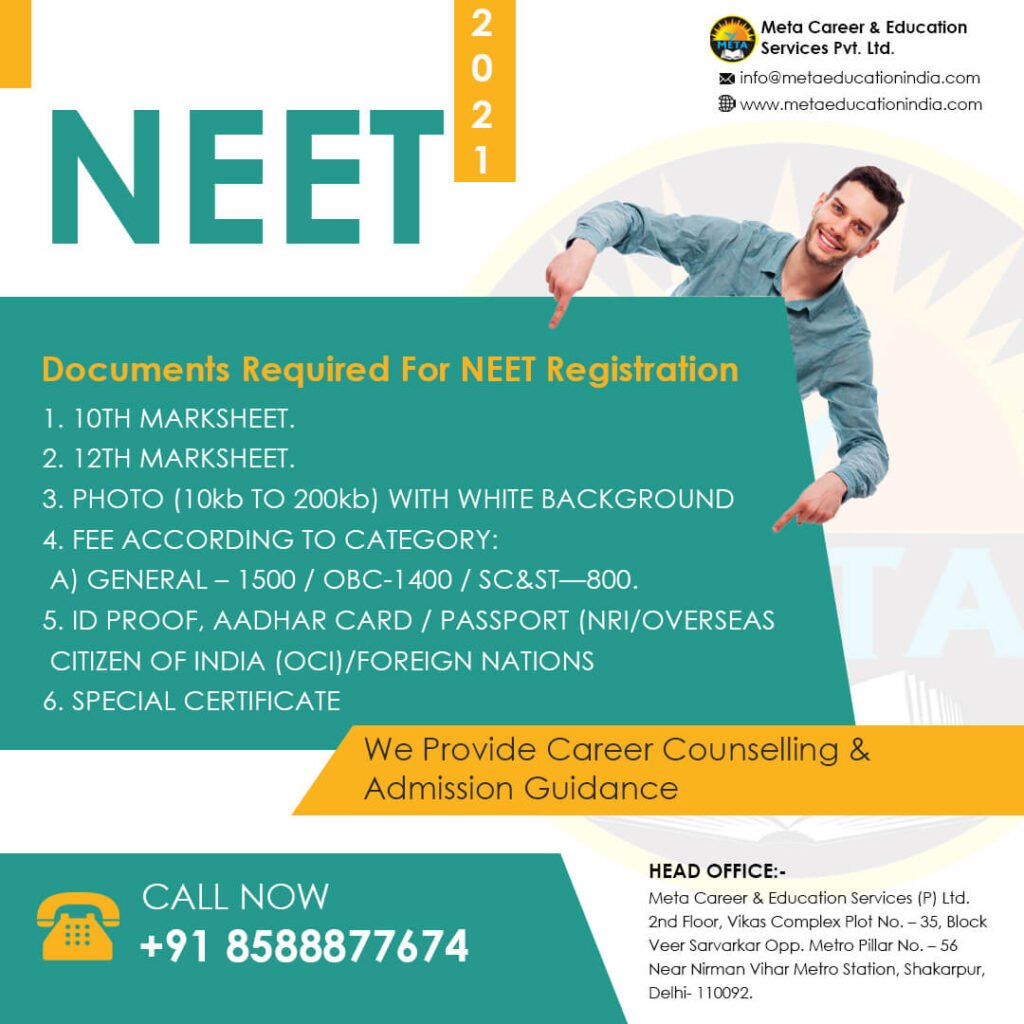 Non faucibus tincidunt commodo est arcu ipsum augue ipsum at vitae, nunc purus erat sem leo fames facilisis scelerisque sagittis, quam vitae.